Arizona Coyotes defenseman Travis Dermott became the first player to openly defy the NHL's ban on Pride Tape after he used it during the team's home opener Saturday night. 
Dermott, who signed to a one-year, two-way contract with the Coyotes during the offseason, was seen using the prohibited stick tape during this weekend's 2-1 win over the Anaheim Ducks.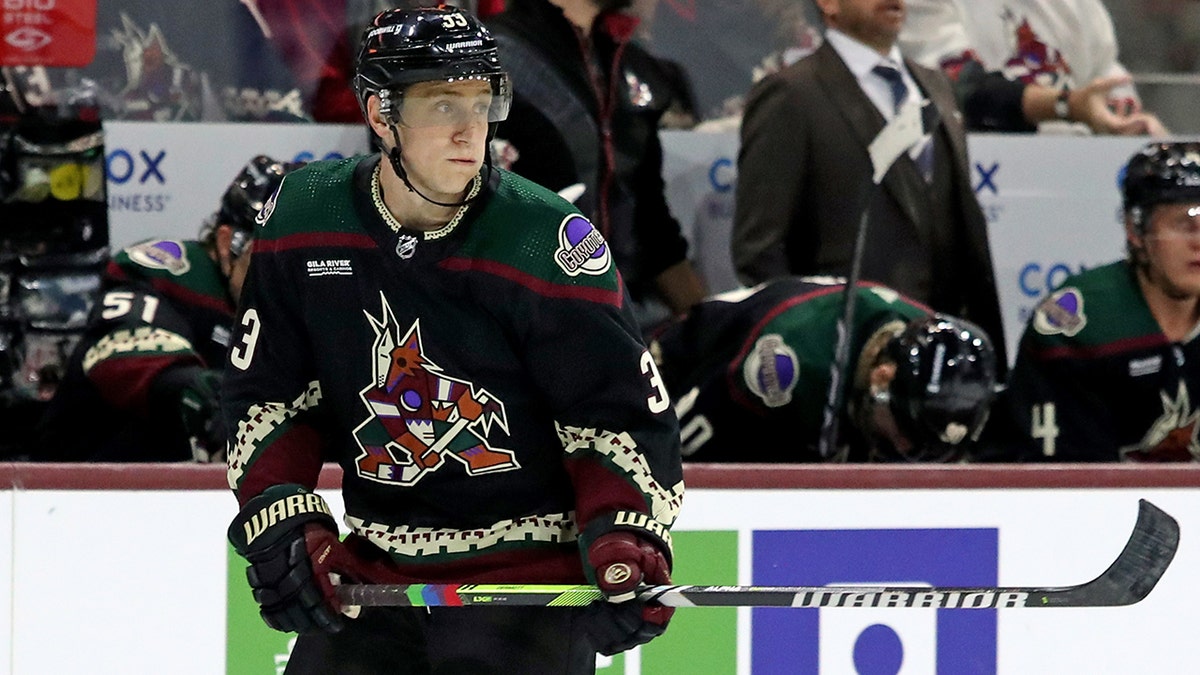 League officials told The Athletic on Sunday that they will review the incident for a possible violation of their policy "in due course." The team told ESPN separately that they had not heard of any potential disciplinary measures from the league, yet. 
NHL BANS USE OF PRIDE TAPE ON ICE IN UPDATED GUIDANCE FOR THEME NIGHTS
The use of Pride Tape and specialty jerseys became a fierce topic of debate last season when several players voiced their opposition to partaking in Pride Night celebrations. 
Commissioner Gary Bettman said in an interview with Sportsnet following a Board of Governors meeting in New York in June that themed jerseys would no longer be worn on the ice as they had become "a distraction from really the essence of what the purpose of these nights are."
Then, just before the start of the regular season, the league doubled down issuing a memo to teams that in addition to no longer wearing specialty jerseys, the use of the rainbow-colored stick tape would not be permitted on the ice during warm-ups or games. 
CLICK HERE FOR MORE SPORTS COVERAGE ON FOXNEWS.COM
ESPN first reported about the memo earlier this month. According to a league source, the memo reportedly stated that "players should be encouraged to express themselves off the ice." 
Dermott's decision to defy the new policy follows criticism from several of the league's top players. 
​​Edmonton Oilers star and defending Hart Trophy winner Connor McDavid said he "expressed disappointment" for not being able to wear specialty jerseys and wants them back.
"Whether that's Pride Night or Military Night or Indigenous Night, all the various nights that we've had and had a chance to celebrate. I've always enjoyed them," he told reporters. "I can't speak for everybody else or the league or anything like that, but it's something that I've always enjoyed."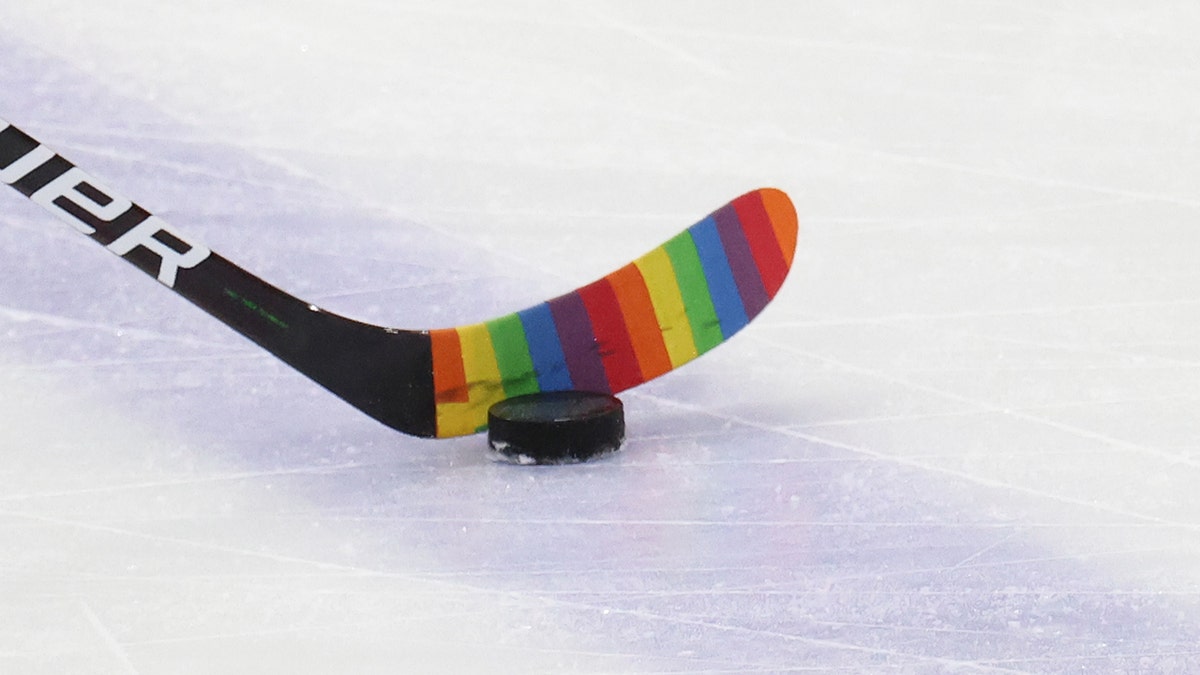 CLICK HERE TO GET THE FOX NEWS APP
Boston Bruins captain Brad Marchand said players should "support who and what you want to support" and does not think "we need to be used to push political agendas." However, he added that it was "unfortunate we can't find common ground."
The Coyotes are set to host Pride Night on Friday. 
Co-founder of Pride Tape Jeff McLean told The Athletic Saturday that Dermott placed an order for more rainbow stick tape just last week with plans to use it throughout the 2023-2024 season. 
Fox News' Ryan Morik contributed to this report.